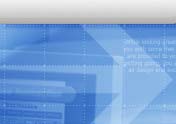 New 1U rackmount chassis and power supply design passed Intel rigid testsing and being adopted in the Intel hosting center
more
CAI starts manufacture and assembly rackmount based network appliance for Italy based company Petral.
more
CAI and Allen Bradley agreed to let CAI manufacture rackmount chassis for its industrial and military computing division
more


Solution Oriented Development
Since 1987, CAI has been developing solutions for the computing industries. We believe the good quality, reasonable price, and best services and support is the only way for our business to grow. The mass production of low tech ear had passed. Each new product we developed incorporates our many years of engineering experience and the fine quality requirement we set for ourselves. Our solutions are reliable, easy to use. If you have any suggestion or question, please do not hesitate to contact us.